We're Always Home

2nd Annual Valentine's Ball 2020
Come and Join us! Fun and More! Feat. Elvis, dancing, raffle, and treats for your sweets!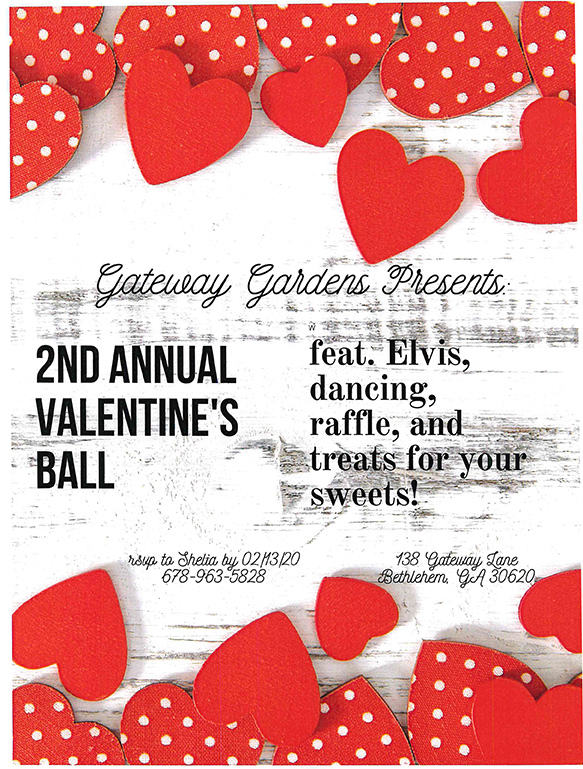 Main Site Link
Services
Follow Us
Gateway Gardens is located at:
138 Gateway Lane Bethlehem, Georgia 30620
Gateway Gardens is licensed as an Assisted Living Community by the Georgia Department of Community Health.
© 2020 Gateway Gardens at Bethlehem
Web/Marketing Solution Developed and Maintained by WSI Pro Marketing.