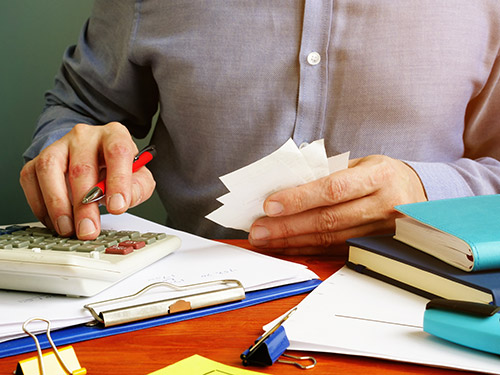 We are warmed by your feedback and appreciation for the fact that our blog contributors here at Bethlehem's Gateway Gardens Assisted Living and Memory Care provide meaningful and educational material. As you might imagine, a frequently discussed topic with phone callers and walk-in visitors centers upon how those on fixed income can cover the expense of senior assisted living professional care and/or professional memory care services. Today's blog covers three of the financial avenues that are often tapped to cover or assist in covering the cost of professional care.
Live Insurance Policy Proceeds
Many people don't realize a senior's life insurance policy — or that of a family member — can be used to pay for assisted living. You can sell a policy to a third party for market value and use the proceeds to fund a long-term care benefit plan while retaining some death benefits. Another option is "surrendering" a life insurance policy to the life insurance company for cash value. In this case, you give up ownership and won't receive any benefits upon death.
Use of Home Equity
If your loved one owns a home or other property, they may be able to cover assisted living costs with home equity. Some ways to leverage home ownership to pay for assisted living include:
Bridge loans. This short-term loan is ideal for urgent situations and can help homeowners gain cash flow quickly. Bridge loans can be used to pay for assisted living while you're liquidating assets or waiting for the home to sell.
Reverse mortgage. This option allows a spouse or adult children to remain in the home. Reverse mortgages tap into home equity, so the borrower can receive money either as a lump sum or as needed to supplement income.
Sell or rent your home. Selling a home can free up assets to pay for assisted living or other elder care. However, a spouse or relative may still live in the house or want to keep the property in the family. If the home is vacant, but you aren't ready to sell, consider renting.
Ex Federal or Railroad Employees
If your loved one served in the military, worked for the government, or was a railroad employee, they may be eligible for a stipend to cover some assisted living costs.
Wartime veterans or spouses may qualify for a pension program through the Department of Veterans Affairs (VA) to offset the cost of senior care. Federal and Postal employees and annuitants, as well as qualified relatives, can apply for Federal Long Term Care Insurance (FLTCI), which helps pay for future long term care expenses. Employees have to apply for FLTCI before retirement, and certain medical conditions may prevent approval.
There are multiple other avenues that we are ready and eagerly welcome the opportunity to discuss with you. When we serve to increase your knowledge of how to best research your options, we are all warmed by so doing. Contact us here at Bethlehem's Gateway Gardens Assisted Living and Memory Care to learn more!