We're Always Home

Your Stories Make Us Better Care Givers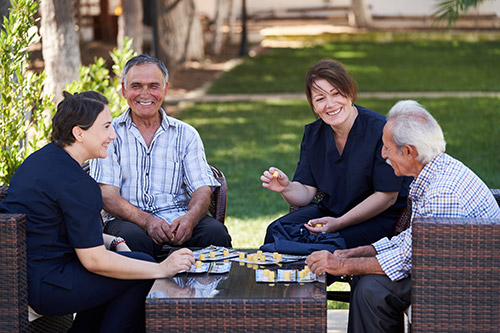 One of the truly rewarding aspects of serving our senior assisted living community and our memory care community is chatting with visiting family, friends, clergy, and all other kind souls that visit us on a daily basis. Those engagements are rewarding to us personally, but more importantly, they are teaching moments about what might be top-of-mind thoughts within the minds of our cherished residents. Those insights help us to connect with your loved ones in a deep and more meaningful way.
So, on behalf of our entire staff and your loved one under our care here at Winder's Gateway Gardens Assisted Living and Memory Care, thank you for spending time with us and sharing our stories.
© 2023 Gateway Gardens at Bethlehem
Web/Marketing Solution Developed and Maintained by WSI Pro Marketing.